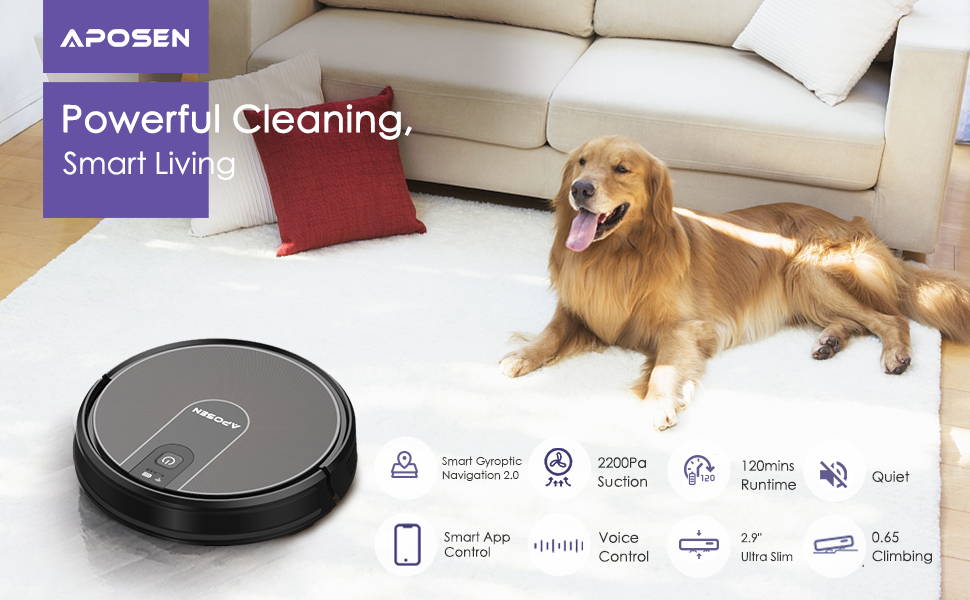 2020 Best Robot Vacuum-APOSEN Robot Vacuum
With 4 cleaning modes and high-precision infrared sensors, APOSEN A710 robot vacuum cleaner can keep all the floor surfaces immaculate, and its Gyroptic navigation helps A710 vacuum clean your home more efficiently while leaving almost no dirty spots untouched.
A710 robot vacuum cleaner offers a thorough cleaning with its super-strong suction power of up to 2200Pa, providing outstanding cleaning performance that you can really see.
Gyroptic Smart Navigation
2200Pa Suction Power
120 mins Battery Life
Anti-drop & Quiet
Carpet Boost + Adjustable Suction Power

Infrared Obstacle Detection
Self-Charging
Wifi Connected,Remote&APP Control

~ Slim, Perfect, and Intelligent APOSEN Robot Vacuum ~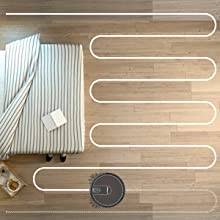 Gyroptic Smart Navigation
A710 Equipped with high-precision gyroscope sensors, this robot vacuum is able to clean your home in an accurate Zig-Zag route.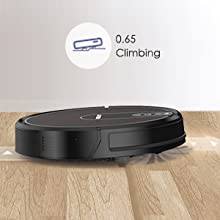 With its highly-sensitive sensors and protective bumper, A710 robotic vacuum cleaner is able to effortlessly move over obstacles with a height of less than 0.65in.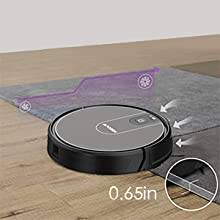 Cleans carpets & hard floors
Robotic vacuum cleaner comes with auto cleaning head automatically adapts its height to effectively clean both carpets & hard floors.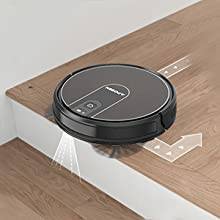 Robot Vacuum adopts high-precision sensors monitor the floor plan continuously, advanced anti-collision & drop-sensing to avoid falling down.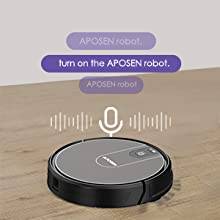 Smart App & Voice Control
Built-in Wi-Fi that enables the APOSEN app to perform remote controls. Robot Vacuum Cleaner works with Alexa and Google Assistant.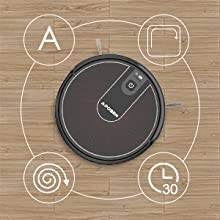 A710 comes with 4 cleaning Modes:Auto, Spot, Edge and Manual cleaning,Multiple intelligent cleaning modes.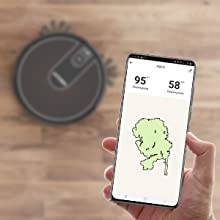 When Robot Vacuum cleaner is working, you can view the real-time cleaning map in the APOSEN APP.
The Robotic Vacuum cleaner will automatically returns to charging base when power is low.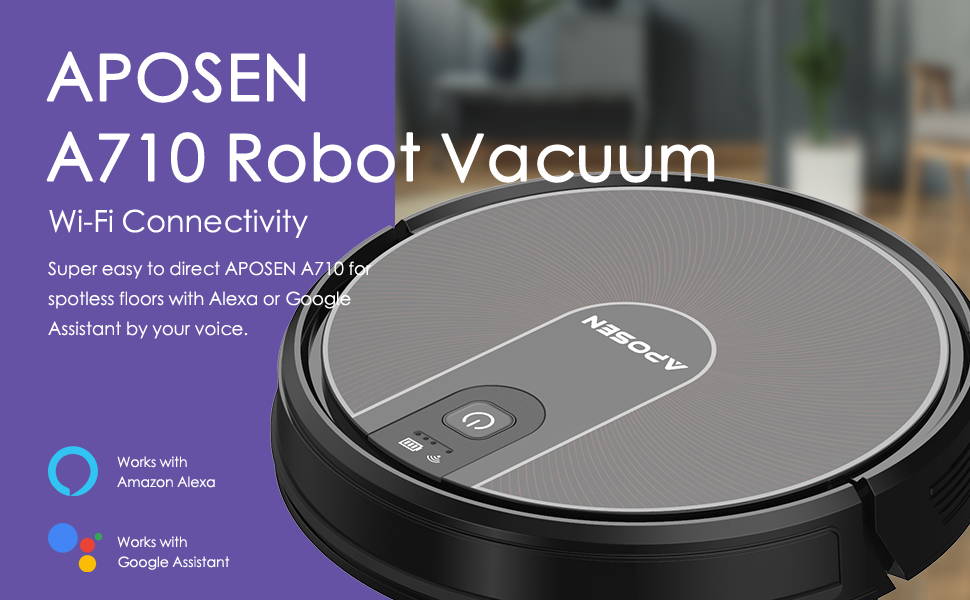 Robvac A710 -The Wi-FI Compatible Smart Robotic Vacuum Cleaner
1. Never Pick Up a Push Vacuum Again: With it's auto-cleaning mode, spot-cleaning mode, edge-cleaning mode, and manual-cleaning mode, this vacuum robot gives you everything you need so that you'll never have to push a traditional vacuum cleaner again!
2. Top-of-the-Line Cleaning: Featuring the cutting-edge in self-cleaning technology, this robotic vacuum has been refined from the inside-out to provide you with quiet and convenient vacuuming, minus the traditional hassle. On top of that, it's as quiet as a microwave!
3. A Lean, Mean, Cleaning Machine: Packed with a unique 3-stage cleaning system, as well as 2200Pa's worth of suction power, this heavy-duty vacuuming robot can handle all the dirt, dust, and crumbs you throw at it!
4. Cleans Easier and Cleans Further: With it's extra-sized 0.6L dustbin, this self-cleaning vacuum can pick up more dirt and dust than you'll know what to do with, allowing for up to 120 minutes of continuous cleaning without the need for emptying.
5. Made with Premium Components for Maximum Durability and Cleaning Power: This vacuum is made using only the highest-quality components, including a sleek anti-scratch tempered glass cover and a triple-layer high-performance filter for the cleanest home possible.
| | |
| --- | --- |
| Package Dimensions: | 17 x 13.5 x 5 inches |
| Item Weight: | 8.98pounds. |
| Product Height: | 2.9 inches |
| Product Diameter: | 150 square meters |
| Product Model: | A710 |
| Decibels: | Lower than 65 |
| Batteries: | 2500mAh Li-ion battery. (included) |
| Warranty: | 2 year warranty |
| Filter: | Washable HEPA |
| Suction: | 2200Pa |
| Run Time: | Max 120 minutes |
| Dust Cup: | 600ML |
| Charging Time: | 5h |
| Surface Recommendation: | Hard Floor, Low-Pile Carpet |
Can't find question? Email us: usa@iaposen.com
What will you get in the package?
A710 Robot vacuum cleaner, charging base, power adapter, cleaning brush, 2 HEPA filters, 4 side brushes, user manual.
Can you control the vacuum with the app?
Yes! As long as there is wi fi and you're in range...the app works great. I can turn it off, even when I'm upstairs.
If i run when im not home and it gets stuck will it tell me on the app that its stuck? Seems to get stuck on cords a lot so i am worried :(?
Yes, the app will send you a notice that it's stuck. I've had mine a month now and rarely use it if I'm not home. I have moved, tied and organized all my cords so that's not an issue. My eufy gets wedged under the edge of my sofa. It requires me to pull it out. I could use the border strip to stop that but prefer not to. It's a minor inconvenience. It's so quiet I don't mind running it when I'm home.
how strong is suction power in daily schedule?
The APOSEN A710 self-cleaning robotic vacuum features 22KPa of strong suctioning power, ensuring that it can effortlessly pick up fine dust, pet hair, light debris, and, of course, dirt. As well, it's ideal for cleaning multiple surfaces, from carpets to hard floors.
How is this different from regular vacuums?
Other than doing a wonderful job cleaning the floors on its own, I would say that the biggest difference from using a regular vacuum cleaner is that the RoboVac leaves you FREE to do whatever else you want while it's working its magic.
Does it stick if it goes on any wire or cable?
It can escape if there is a small amount of cable. However, if there are a large number of wires or cables, most machines cannot do it at present
Is it good for hard wood floors?Also does it go under furniture?
Yes ,it is.APOSEN Robot Vacuum has 2000Pa strong suction power and advanced 3-stage cleaning system lifts embedded dust, dirt, crumbs and pet hair, combined with dual anti-scratch brushes, with ease and delivers a perfect cleaning performance to carpet and hardwood floor.
Do you need internet to run the robot vac?
The RoboVac A710 supports the wifi connection. You can connect it to your home wifi then you can use the app to control it. Or you can just let it run on its own or use the remote to control it.
Does this model have an edge cleaning mode?
Yes, it does. With the remote you set select edge cleaning, clean a particular spot or all over cleaning. Also, I have pet gates, with the slim design, it glides under them with a breeze to clean the kitchen and bedroom.
Does it work with Amazon Alexa?
Yes,this cleaning robot works with Amazon Alexa.