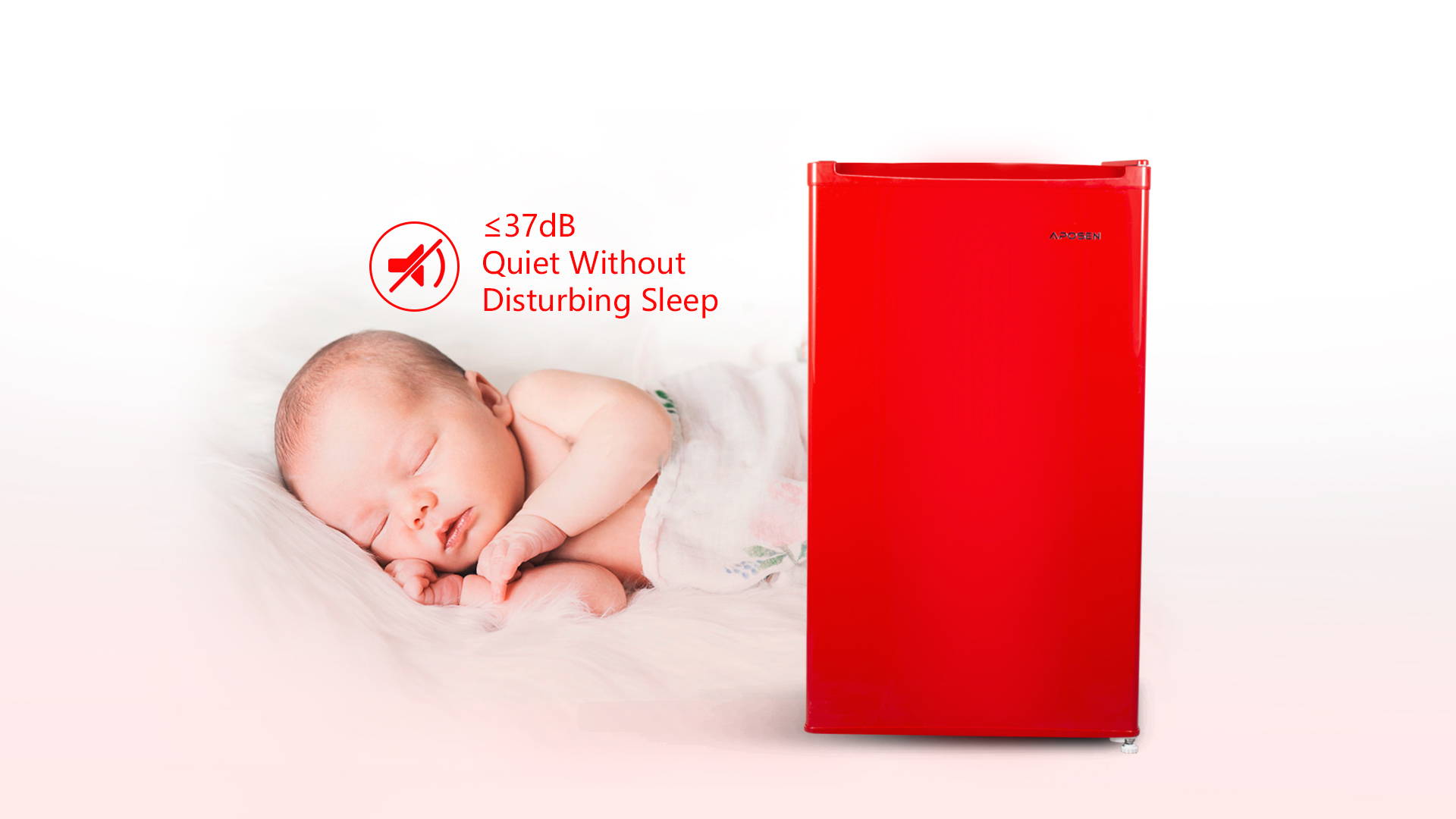 APOSEN New 3.2CU Red Refrigerator—AR32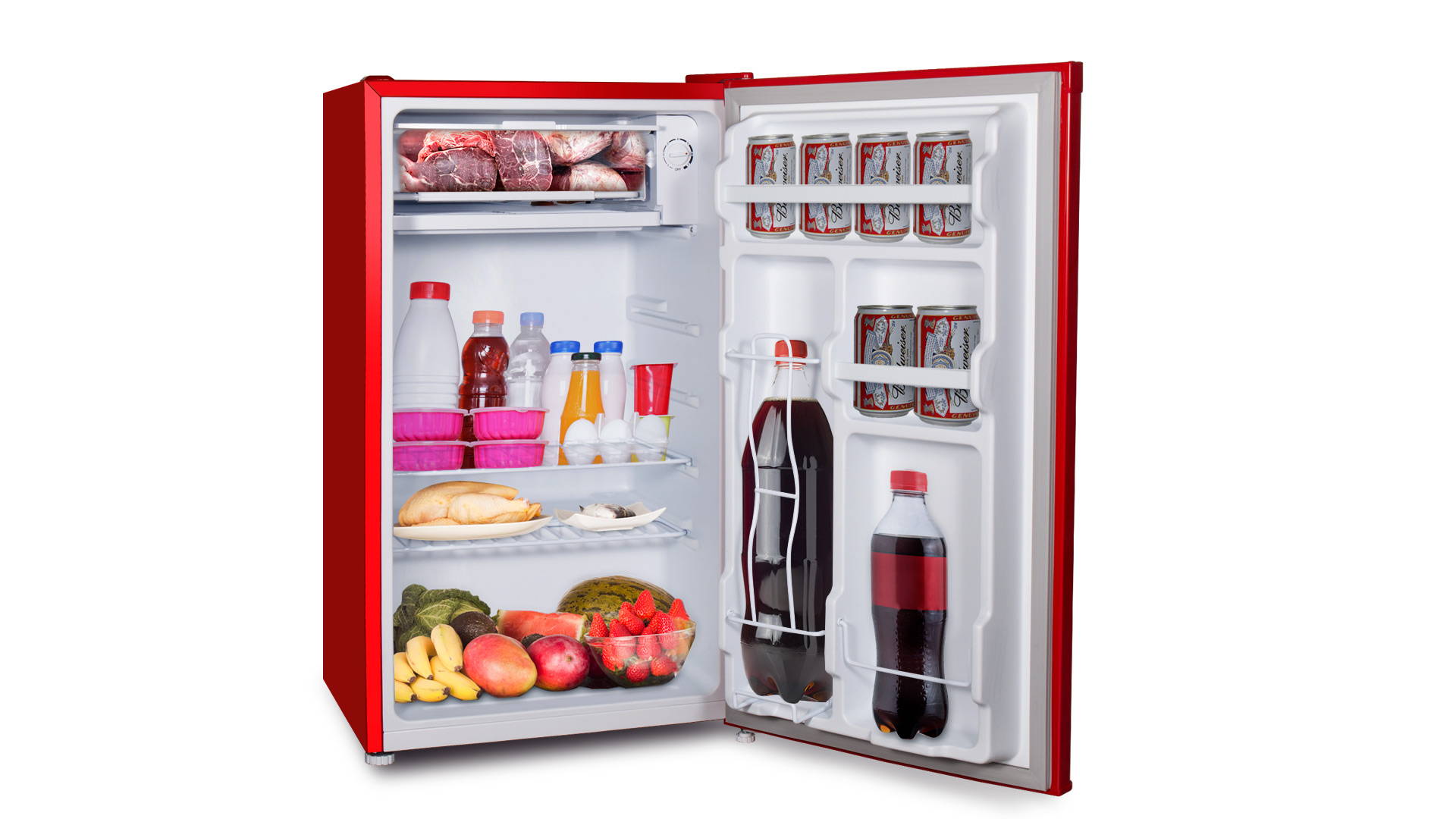 APOSEN Multifunctional Storage Space and Door Storage Compartment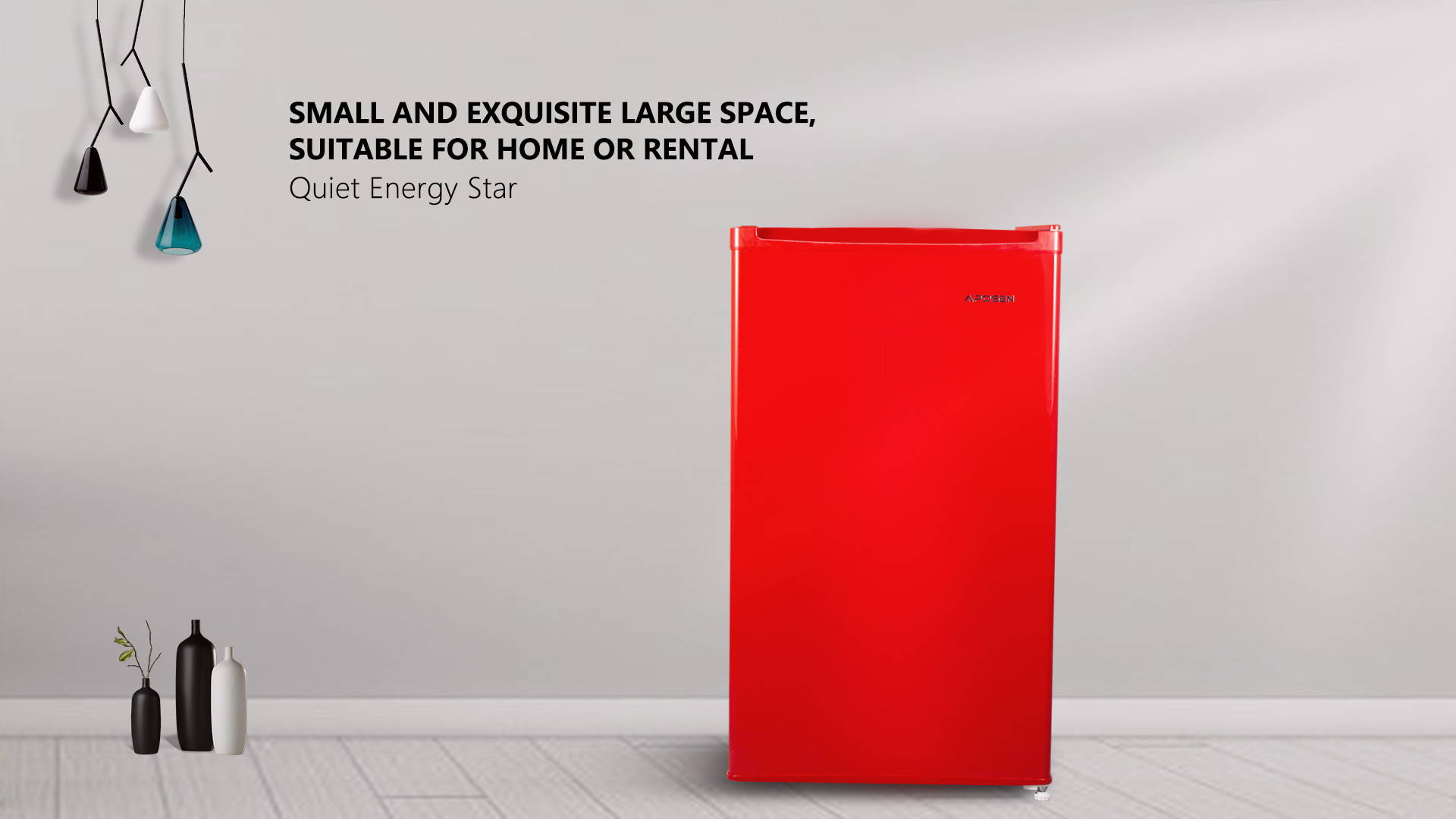 APOSEN 3.2CU Red Refrigerator Small and Exquisite Large Space, Quiet Energy Star ——AR32
Like a Large Refrigerator but an a Small Size
It works just like a full-sized refrigerator
Aposen compact refrigerator cools quickly, quietly, and evenly without warm spots. It will keep ice frozen solid and foods perfectly chilled.
Attach the doors on the left or the right
Every space is unique so the doors are reversible.
Affordable and energy efficient
Aposen refrigerator-freezer is an excellent value that will
consumes a little power.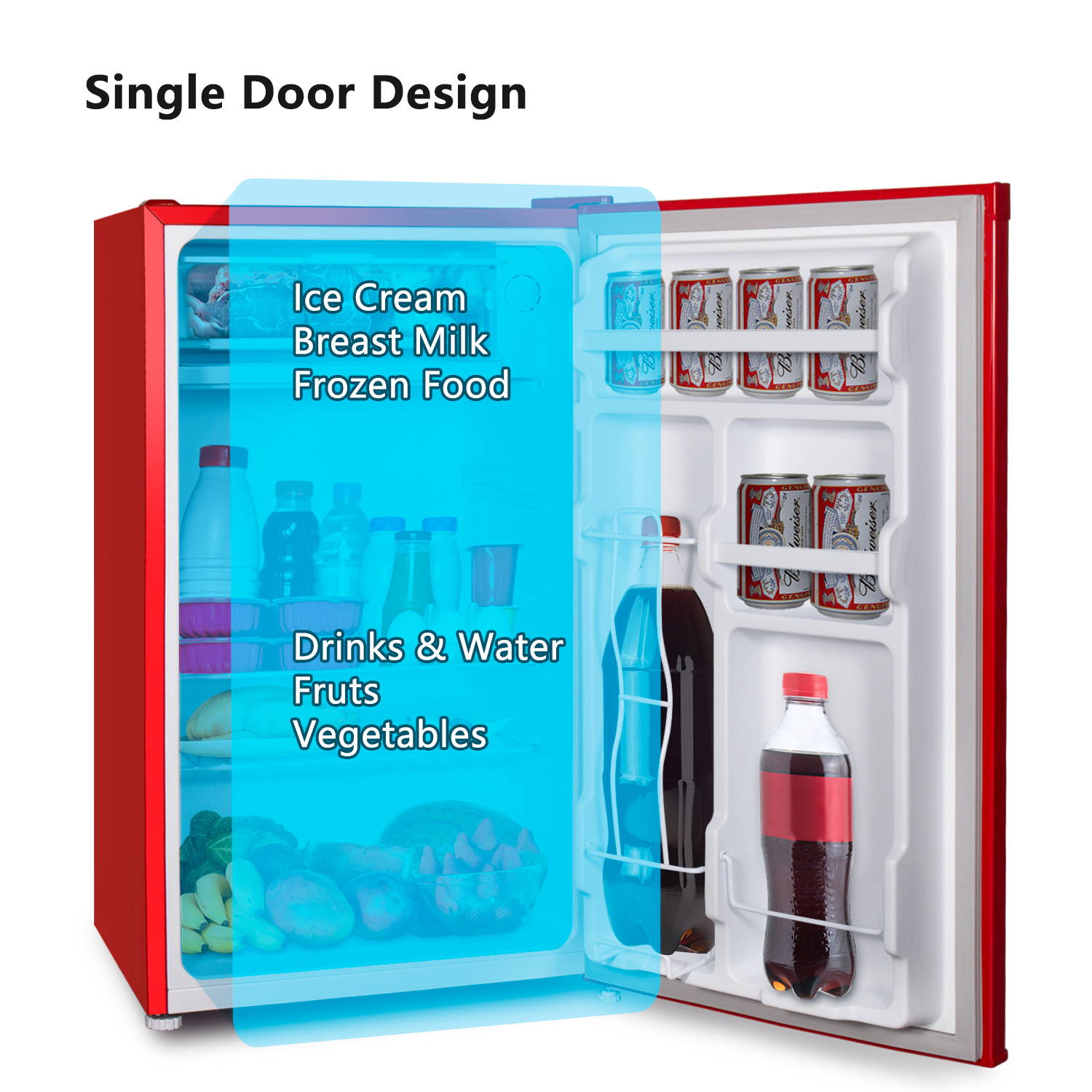 What the Features You May Like:
7 Grade Temperature control.
Multifunctional Storage Space .
Stainless Steel shelves.
Reversible doors.
Crisper drawer for fruits, vegetables and cheese.
Built-in beverage holders.
Larger than a mini-fridge, smaller than a traditional fridge.
~ Multifunctional Storage Space and Reversible 3.2Cu Refrigerator ~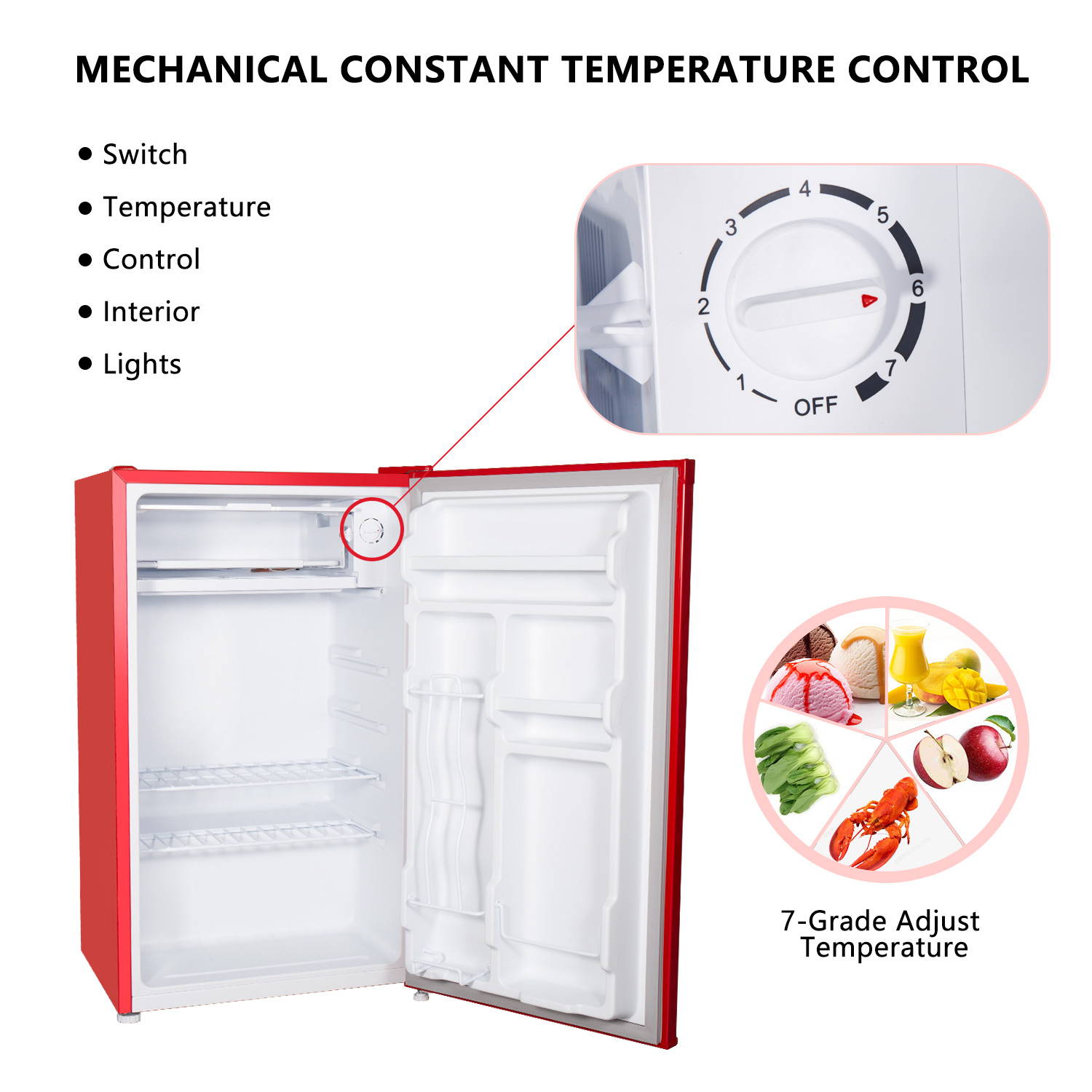 7 Grade Adjust Temperature
The adjustable thermostat allows you to control the exact coolness inside the fridge.
If you are looking for a stylish, fun and effective mini fridge, look no further as thisAposen pure red fridge has it all.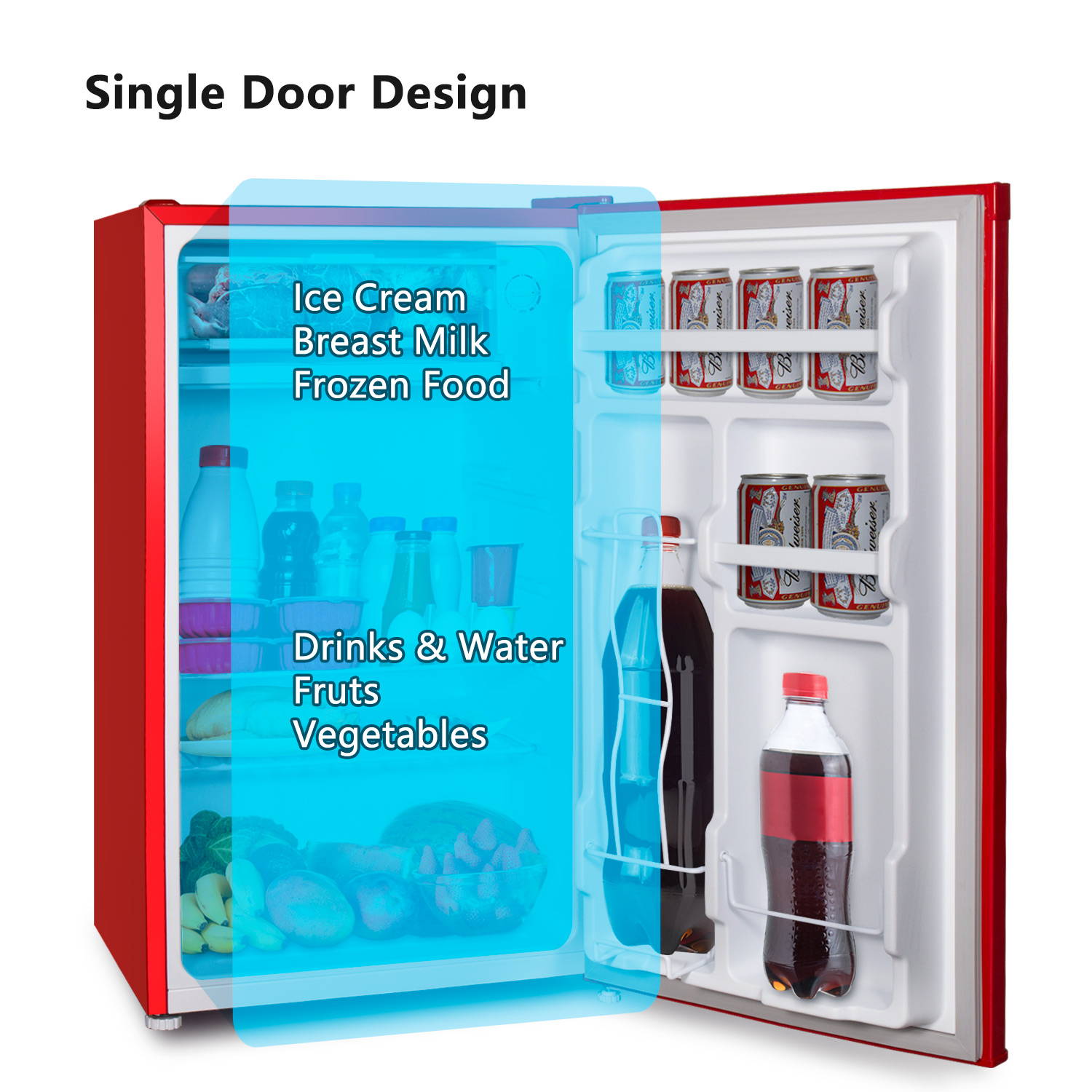 The Aposen 3.2 cu. ft. Energy Star Compact Refrigerator has the food storage options you're looking for. A can rack conveniently keeps beverage cans in the door while additional door shelves provide space for other frequently used items. Stainless Steel shelves and a pull out crisper keep foods organized and are easy to clean. The separate top freezer compartment provides additional storage for frozen foods.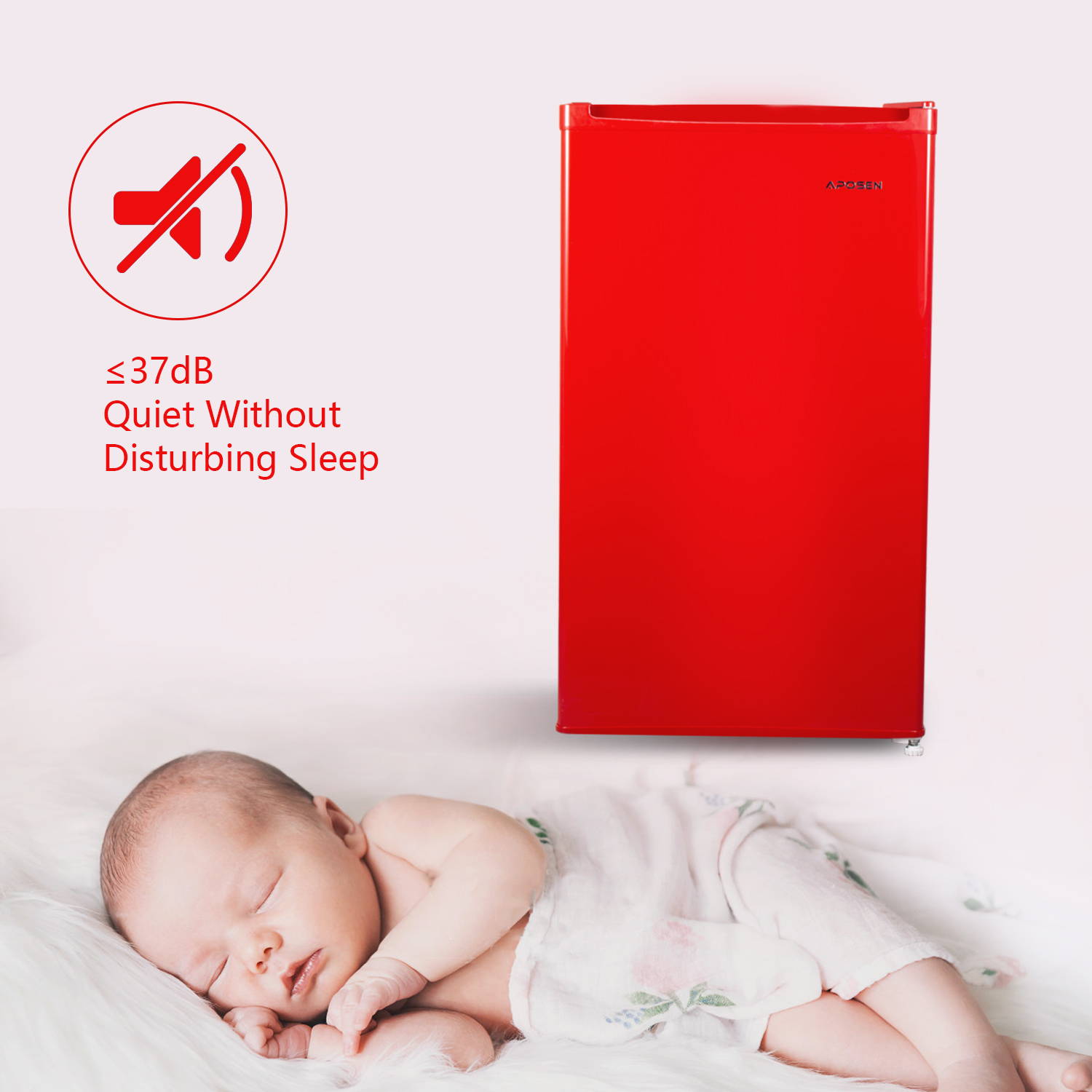 The noise is as low as 37 dB, which is quieter than other refrigerators. Will not disturb you and your family's sleep. It's still quiet in the middle of the night, but full of power, ready for you at any time.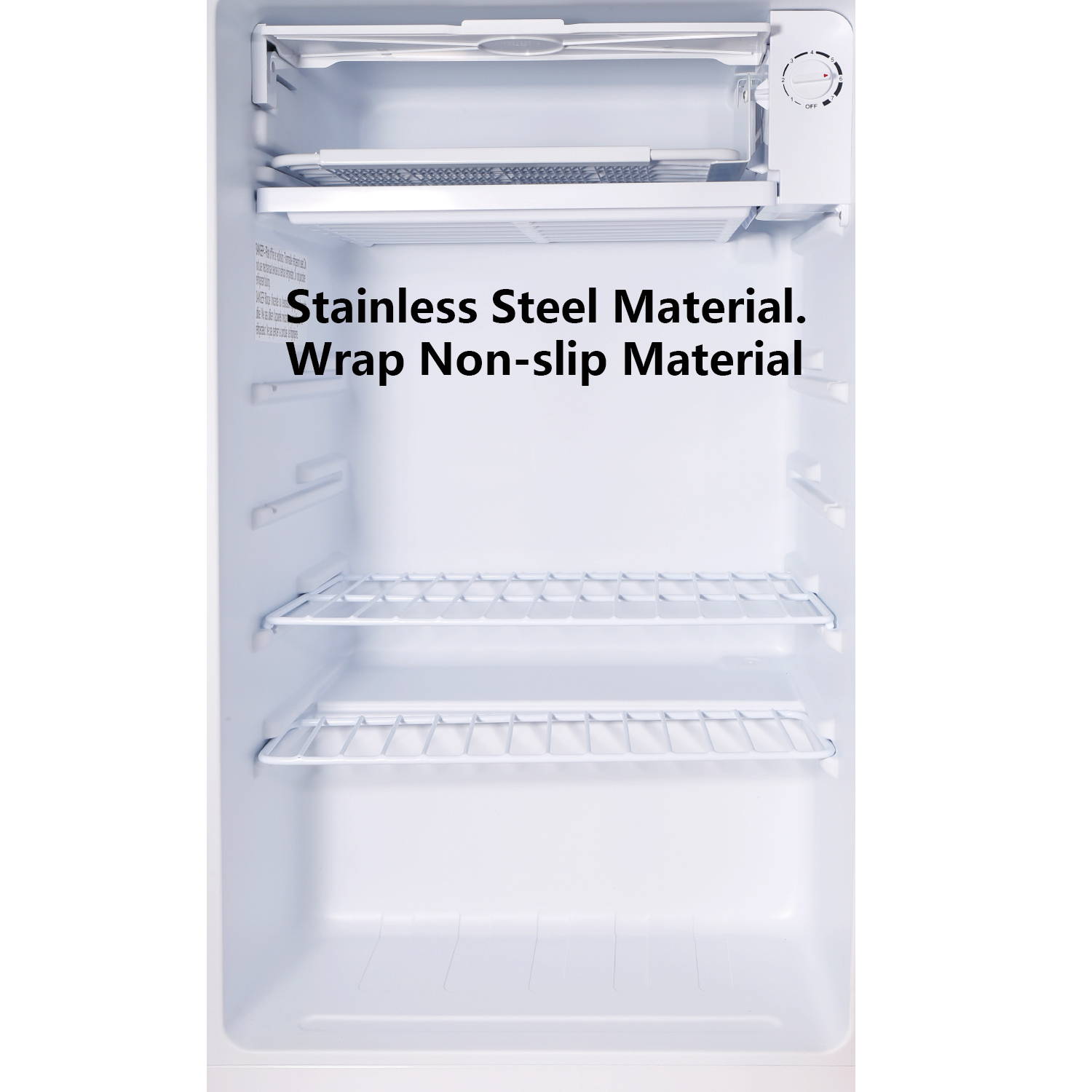 Different from other refrigerators, Aposen is made of stainless steel, which has a stronger carrying capacity, so there is no need to worry about breakage, and there is no need to worry about breaking it during cleaning. Not afraid of being squeezed by heavy objects. More durable and sturdy than ordinary glass shelves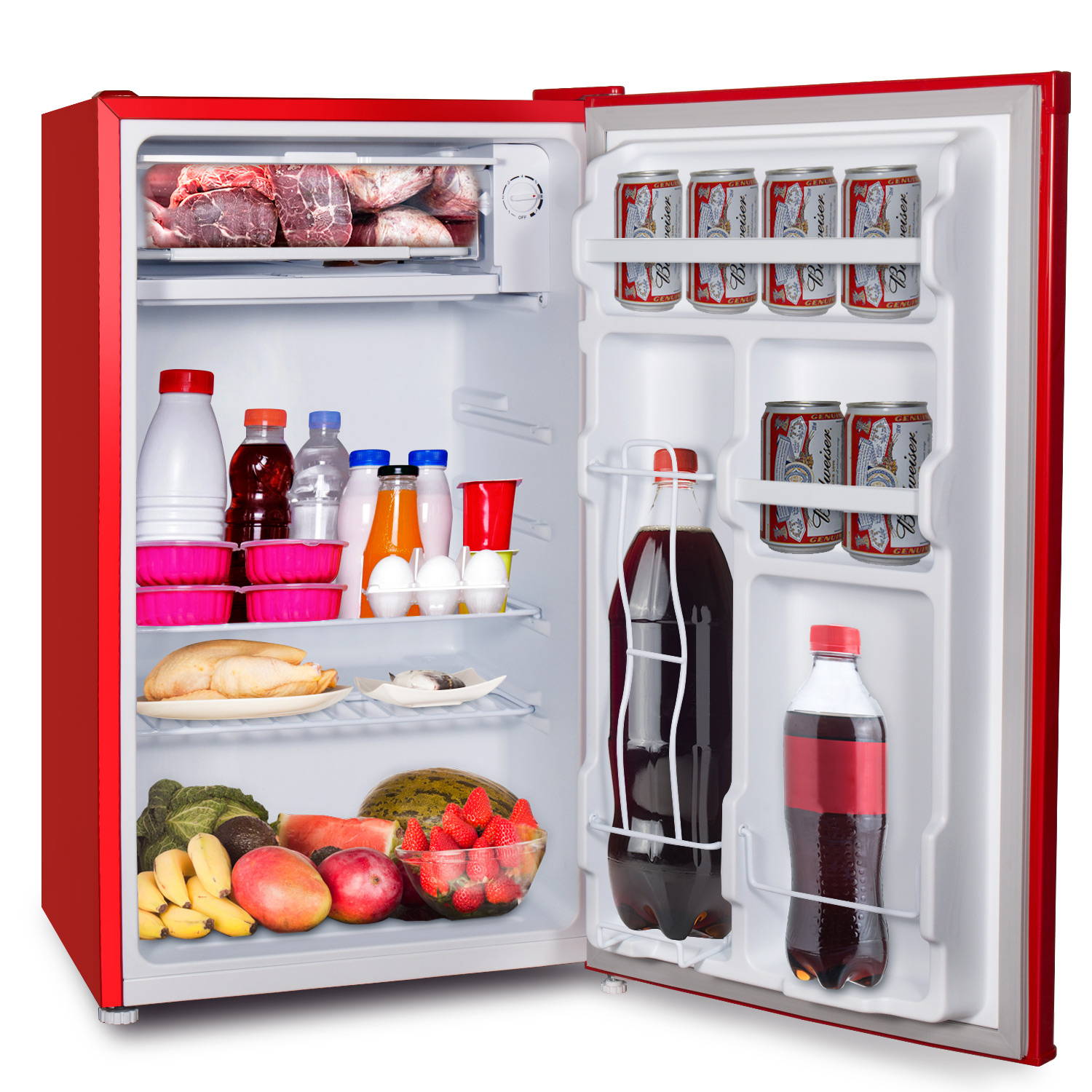 Our Aposen 3.2 CF red Fridge also offers additional storage options on its side door for optimum organization. As well as a compartment that can hold a liter of soda and a bottle of wine. It also features a section to hold your favorite condiments, as well as butter or eggs.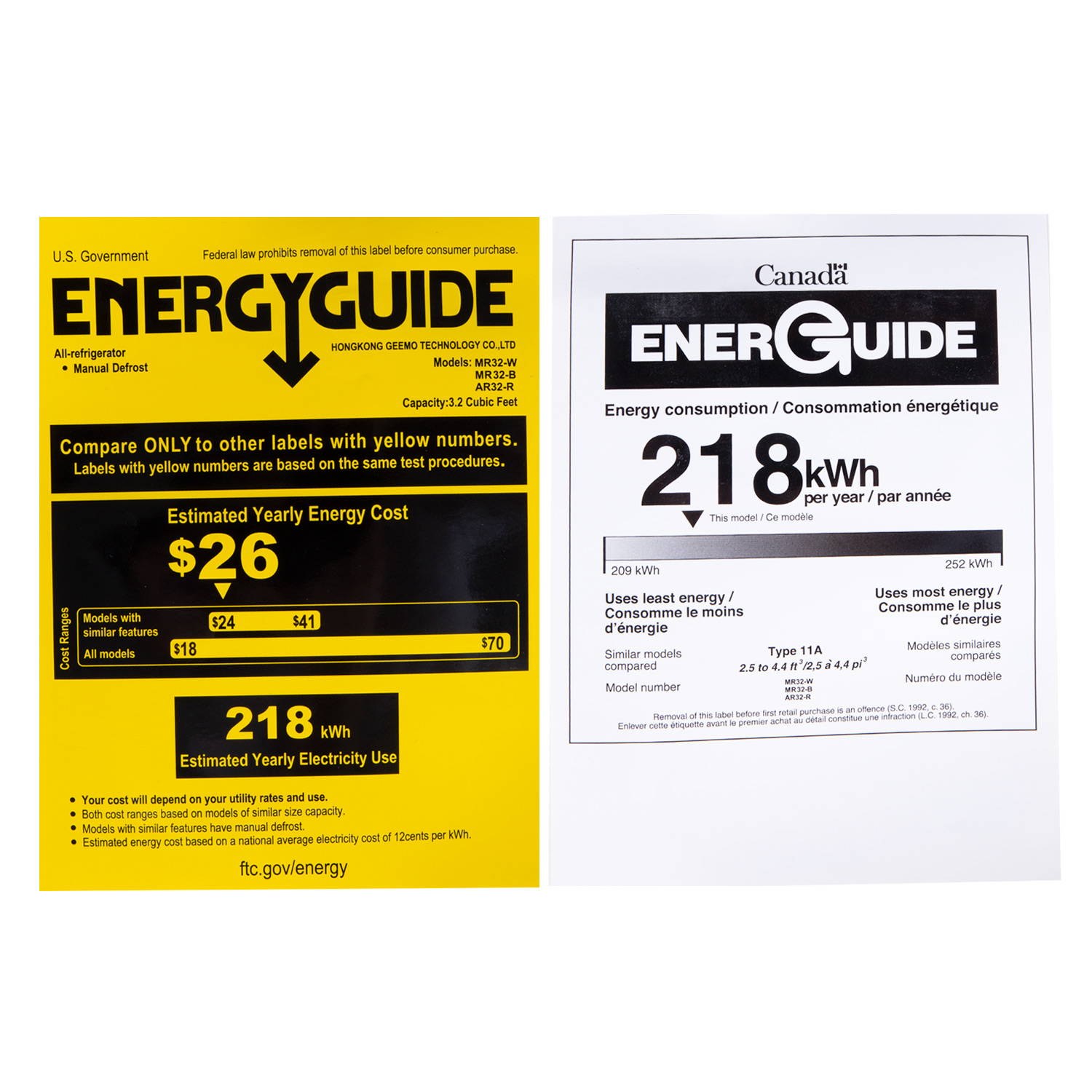 ENERGY STAR qualified means it is good for the planet and your wallet. Equipped with efficiency R600a compressor, quickly cooling. Estimated use electricity 0.89 kw/day.
With Aposen's powerful compressor and internal air-cooled system, this red refrigerator creates an evenly cooled space ensuring air flowing throughout all compact refrigerator .
| | |
| --- | --- |
| Product Dimensions: | 18.5 x 17.7 x 32.6 inches |
| Gross Weight: | 22 KG |
| Net Weight: | 20 KG |
| MPN: | AR32-R |
| Power: | 48.5 W |
| Volt: | 115V/60HZ |
| LED Display: | None |
| Button: | Knob |
| Temperature Adjustment: | 7 Switch Control |
| MAchine Material: | Stainless Steel |
| Power Cord: | 1.6m |
| Identification: | CSA |
Q:Is it noisy?
A:No, I hardly hear it though I put it next to the sof. Aposen said it just make a noise low to 37dB, lower than others.
Q:Is the door reversible.
A:Yes, the door is reversible. Mine came with no scratches or dents. For the first 25 hours no matter where the thermostat was set it stayed at 37° to 39°. After that it is operating better.
Q:How tall is this ref? Just want to make sure I can place this under a table.
A:The height is 32.6 inch. And you can adjust the feet.