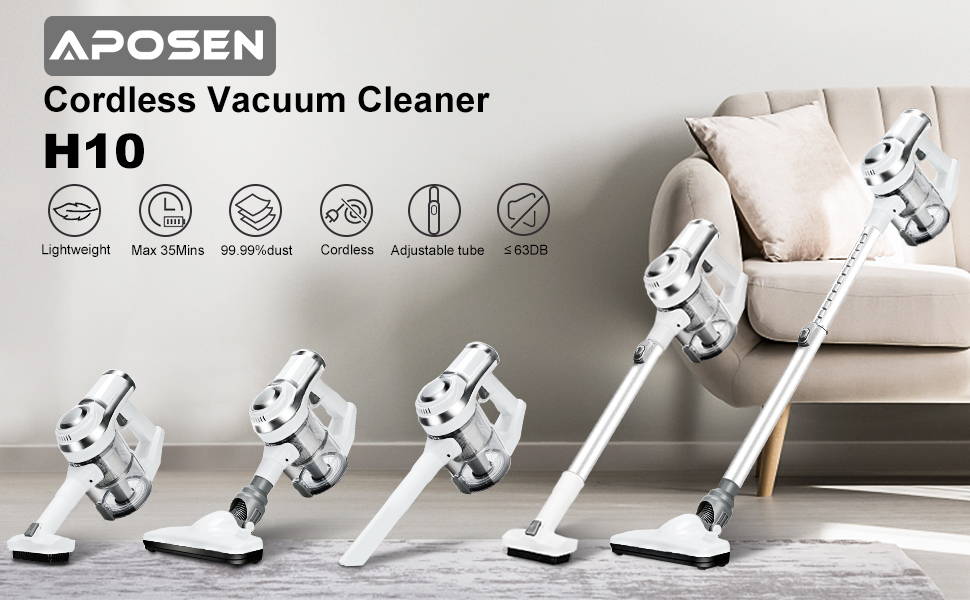 Hi! I have a good partner called H10.
Don't think that we are the same. If you look closely, you will find the difference.
I have bright eyes and can see all the hidden dust, hair, or debris, etc. This is my strength. (LED Brush Head)
I am a big hungry friend. I like to eat a lot of food, so my stomach has 800mL
Sometimes I work for a long time and I feel a little tired (35 minutes), but it does n't matter, as long as you give me 5.5 hours of rest, I can continue to work with full energy.
I hate dust, so my mother gave me a powerful filtering function when she was pregnant. It can filter 99.99% of dust and allergens, which allows me to protect my body. (High-Performance Filtration)
I am a strong but very thin big friend, so do n't worry about my weight, I only have 2.34lb, but please do n't doubt my potential strength. (Lightweight)
My body is different from others, I can become magic, can be high for a while, low for a while, if you do n't believe you can take me home to try it. (Telescopic Adjustment:3.7 ft to 4.65 ft)
My good friend H10S told me that the homeowner 's house has carpet, so I 'm ready, I ca n't wait to work for you and keep your carpet clean. (Use Effect of Carpet)
I still have one of the biggest secrets I want to tell you, that is, I like you very much, and I want to go home with you very, very, very much, will you take me back to your warm home? I am looking forward to you.....
~ Slim, Perfect, and Intelligent APOSEN Robot Vacuum ~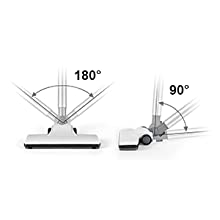 The floor brush is easy to install and easy to operate. You can use a vacuum cleaner to clean dirty places under the sofa or under the bed. The thin floor brush can easily clean every corner of the room and hard-to-reach places.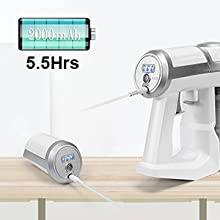 With a high-capacity battery of 2000mah, the corresponding LED flashes with the power when charging, and the LED does not light up when the vacuum cleaner is fully charged.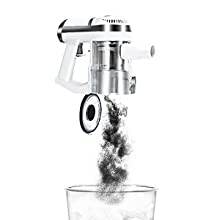 After using the vacuum cleaner, you can touch the button next to the dust-proof cup, and the garbage can be dumped out with a single touch, without complicated disassembly of the garbage bin and filter. And it will not stain your hands.
Although this vacuum cleaner has a strong suction power, the sound it produces is less than 63db, and it weighs only 2.43 lbs. You can go up and down stair freely without worrying about disturbing your family members while using.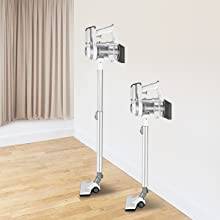 The telescopic tube of the cordless vacuum can be adjusted to two different heights, which can meet the cleaning needs of different height scenes. So as to provide you with an efficient and convenient cleaning experience.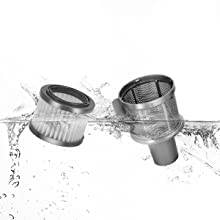 To ensure the efficient cleaning of the vacuum cleaner, you can regularly remove the filter for cleaning. And you don't have to worry about the filter being difficult to remove.
Please note: Replace the filter every 2 months.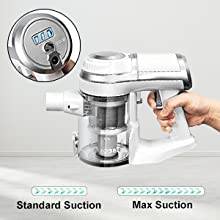 The vacuum cleaner is equipped with 2 different suction modes, you can choose the mode according to your needs.
10Kpa: Run for 20mins
6Kpa: Run for 30mins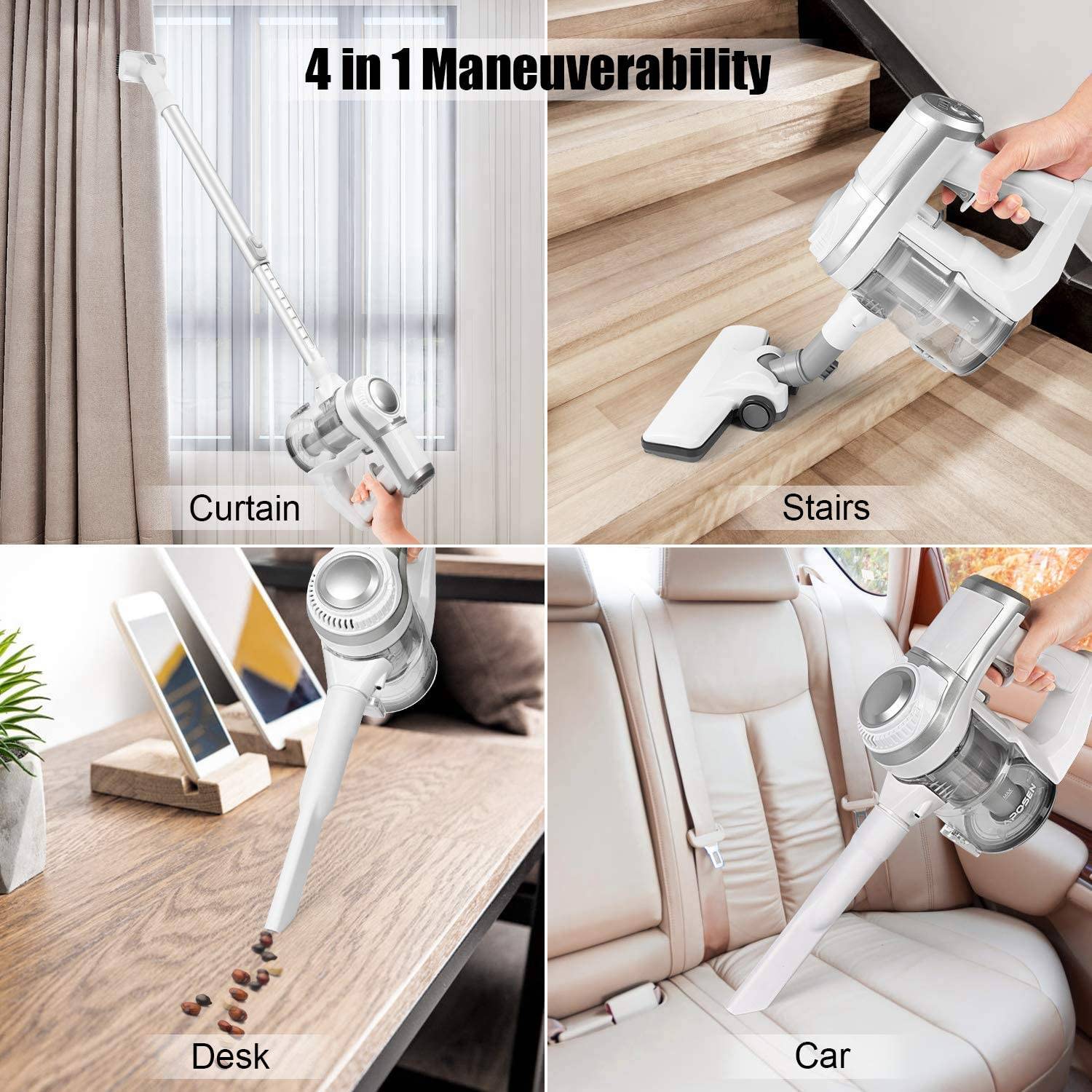 You can freely choose a handheld vacuum cleaner or a floor vacuum cleaner, whether it is windows, stairs, or tables and cars, you can easily clean it. This cordless vacuum cleaner is suitable for all scenes that need cleaning.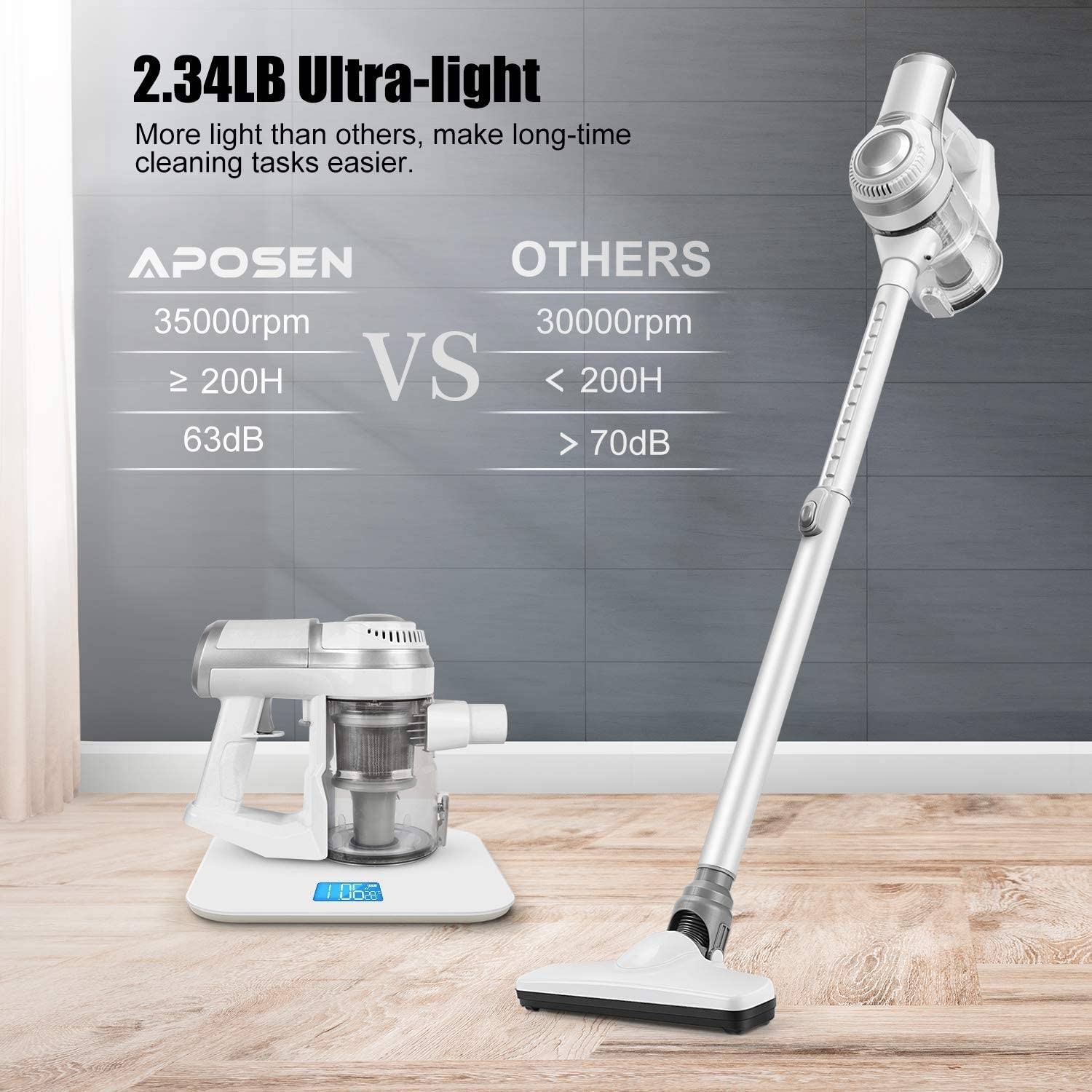 Vacuum cleaner, Aluminum Alloy tube, 2 in 1 Cleanig Brush, Crevice Nozzle, AC Adapter, Floor Head without rug beater, User Manual. 12-month warranty. Appreciate for any comments/suggestions, please do not hesitate to contact us, we will response you within 24 hours.😊
| | |
| --- | --- |
| Package Dimensions: | 17.5 x 8.8 x 6.1 inches |
| Item Weight: | 2.34pounds. |
| Batteries: | 2000mAh Lithium ion batteries required. (included) |
| Product sku: | H10 |
| Color: | White |
| Warranty: | 12 months |
| Cord Type: | Cordless |
| Suction: | 10000pa |
| Watts: | 130W |
| MAX Run Time: | 35min |
| Dust Cup: | 600ML |
| Charging Time: | 5.5h |
| Brushless Motor: | ✓ |
| Brush Option: | Motorized floor brush/ crevice nozzle / round pet hair brush |
Q:I have a cat, does it work well on cat hair?
A:I think it's not bad, the vacuum cleaner can clean pet hair very cleanly.
Q:Will it be heavy? I want to clean the dust on the ceiling.
A:No,the vacuum cleaner is very lightweight. I can easily use it with one hand.
Q:Does the filter need to be replaced?
A:HEPA Filter should be installed in the main machine.
If not equipped in while using, fine dust will destory the brushless motor, cause noise and shorten life expectancy of the motor.
We can clean HEPA filter regularly, put the filter back in after dried.
HEPA filter is washable and easy to remove and wash.
Q:How long till it's fully charged?
A:The package comes with a fast charging adapter, the cordless vacuum cleaner only needs 2.5 hours to fully charge.