Vacuum Cleaner Purchase Guide
With the development of the world, people's requirements for the quality of life continue to increase, and many people want to handle things like cleaning with some high-tech products. The vacuum cleaner satisfies people's needs, and it is convenient, clean and fast to clean. There are many application scenarios for vacuum cleaners, and the market segment may start with corded and cordless.
Let's talk about the corded one. Because of the continuous power supply, the corded one has almost unlimited battery life, large suction power, and how long it can suck depends on the size of the dust box. It can be sucked up to the dust box at a time. However, the disadvantage is also very obvious: plug in. For household use, you need to find a wall plug. When you change from one room to another room, you need to change the wall plug. Moreover, the garage cannot be used in an awkward place without a wall plug.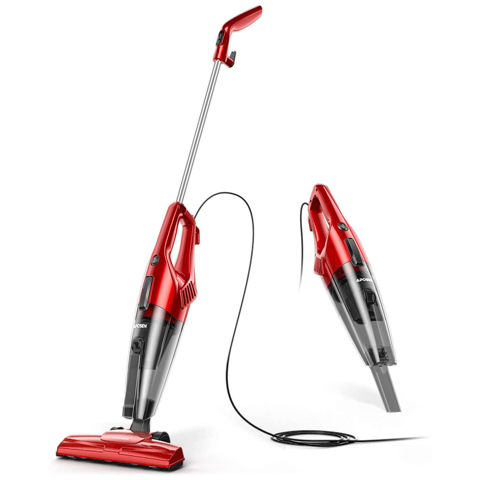 If you are using a car vacuum cleaner, you have to pay attention to start the car and reuse it. It is impossible to start the car even if the battery is empty. Moreover, the cables are more difficult to organize, and it takes a lot of trouble to open them after winding.
Too many precautions plus the inconvenience of dragging the cable to use gradually conceal the convenience of the vacuum cleaner itself. You will not think about it. I spend so much more than buying a small broom.
To say whether the corded vacuum cleaner is useless or not, it is still very powerful to vacuum the quilt.
In view of the various inconveniences of corded vacuum cleaners, this article starts from convenience and practicality, focusing on cordless vacuum cleaners.
Cordless vacuum cleaners have been developed to the present technology, and there are a wide variety of models and styles, but there are very few that can make cordless vacuum cleaners easy to use and cheap. The most important points of a cordless vacuum cleaner: battery life, suction power, dust box capacity, suction attenuation, in addition to these four points, there is actually a center of gravity design that is also very important to hold comfort, and the home vacuum cleaner reaches a certain weight before the center of gravity A tilted vacuum cleaner is easy to fatigue and feel sore when used alone, so this is also an important criterion for judging whether a cordless vacuum cleaner is excellent.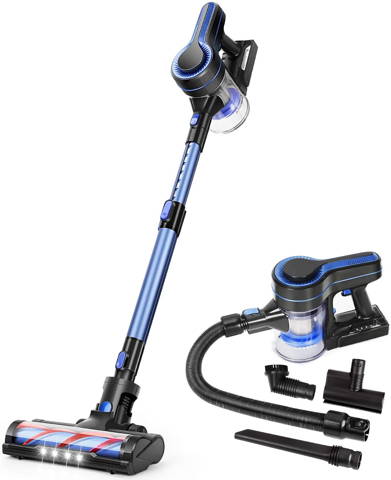 Battery life and suction:
These two are a contradiction that is difficult to reconcile in cordless vacuum cleaners. Large suction power requires continuous high-power output, which requires high battery capacity and discharge capacity. In particular, power batteries with high discharge capacity are generally relatively small in capacity. , And large-capacity batteries cannot meet the discharge requirements. So if you replace the battery for a vacuum cleaner like Dyson, you have to be careful not to blindly pursue a large capacity. This vacuum cleaner can easily put the battery out.
Is there a way to increase the battery life of the vacuum cleaner while maintaining high suction power? Yes! Just increase the number of batteries. It sounds like a simple thing, but increasing the number of batteries will undoubtedly increase the weight of the cordless vacuum cleaner itself, and most directly lead to a reduction in the application environment of the vacuum cleaner. It is obviously inappropriate to drag the body of more than 10 kilograms to suck the desktop. It can only suck. ground. However, the sweeper is essentially a self-propelled floor vacuum cleaner. In addition, the sweeper is becoming cheaper and more popular nowadays. Sooner or later, you can buy such a vacuum cleaner that can only suck the ground.
My suggestion is to buy a cordless vacuum cleaner that is light and flexible. It mainly cleans the desk, bed, corner and other places, and most of the ground is handled by the sweeper.
Regardless of the price, it is a trick. What kind of functional performance can be purchased in what price range has basically been finalized. When choosing a vacuum cleaner, first locate the demand. It is the demand for desktop, car, light household, the pursuit of portability, and ease of use. , Or heavy household use, clean up the air conditioner, bedding, curtains, air conditioner?
90 USD budget range: Mini vacuum cleaner can be selected
APOSEN hot selling model recommendation
Why should you choose APOSEN H21-500 Cordless Vacuum?
Compared with the ordinary corded vacuum cleaner, our APOSEN H21-500 can provide you with an efficient and friendly cleaning experience.
Compared with other vacuum, Aposen corded vacuum cleaner apply high performance motor and double hepa filtration system.
If APOSEN vacuum cleaner ever failed to meet your expectation, we promise to provide the best solution and lifetime online service, buying it without any risk and enjoying a healthy life.
We have introduced the vacuum cleaner purchase guide in detail,Then let's take a look at what you need to pay attention to when using a cordless vacuum cleaner.
Do not suck foreign objects
1. Now most vacuum cleaners have strong suction power, but be careful not to suck metal, broken glass and other hard foreign objects, otherwise it will scratch the air duct and damage the internal hardware.
2. In the process of use, once a foreign body is found to block the straw, it should be shut down and checked immediately, and the foreign body is removed before continuing to use.
Replacing the sealing feet in time
1. If the sealing rubber pad in the vacuum cleaner has aged and loses its elasticity, it should be replaced with a new one in time.
2. When there is a lot of garbage accumulated in the dust cup and dust bag, it must be cleaned up in time, and it is not necessary to wait for the dust full indicator to light up.
3. Only by keeping the ventilation path unobstructed can the obstruction cause the decrease of suction power, the heating of the motor and the reduction of the service life of the vacuum cleaner.
Checking all accessories
1. Clean up the debris in the barrel and all vacuum accessories in time.
2. Clean the dust grid dust bag after each work, check for perforation or air leakage, and clean it thoroughly with detergent and warm water and blow dry. It is strictly forbidden to use non-dry dust grid dust bag.
3. When cleaning, wipe it with a damp cloth containing water or a neutral detergent. The head of the main unit is strictly prohibited to be immersed in water for cleaning. Do not use corrosive detergents such as gasoline or banana water, otherwise it will cause the shell to crack.
Don't use it for too long
1. Do not leave the machine in a long-term continuous working state, please control the continuous working time within 1 hour, otherwise it will affect the life of the machine.
2. When the vacuum cleaner is used for a long time, the suction power will decrease due to the clogging of the filter mesh.
To sum up, we talked about 2 more important knowledge:vacuum cleaner purchase guide and precautions for use. Reading it carefully, I believe that you will get what you want.
---